Works
Korongo Books is proud to announce the publication of Blue Fountain, a collection of short stories by the multinational members of the Crossroads Writers Club of Fontainebleau, France. Drawn together by a love of stories, poetry, and memoirs, this is their debut publication.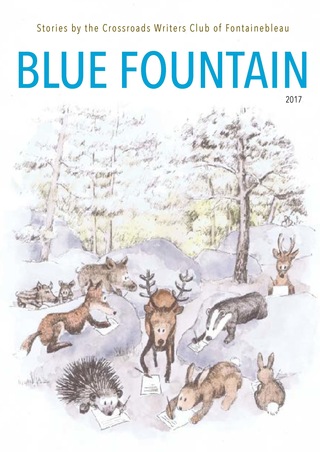 Creative Writing Institue presents its fifth annual anthology - LOST!
All 30 stories feature the theme sentence, "I am completely and utterly lost."
Genres include general fiction, romance, humor, inspirational science fiction and fantasy, and they are written by short story contest winners, finalists, judges, CWI staff and bestselling authors.
"It was a privilege to read all the submissions, and difficult to select only fifteen stories. …a great mix of styles and subjects. For some contributors, it's their first publication and we're delighted to give them this opportunity to get their stories out into the world." Hilary McGrath, Gascony Writers.
Out of print, but available, on request, from the author.